2013 and 2014 Litters for Bicklewood Wine N Roses - Snowy
We are pleased to announce a planned 2nd litter for Snowy around the middle of 2014. Snowy was mated to Aust Ch Fernfall Let Me Entertain You in February 2013 and had a litter of 9 puppies - 5 boys and 4 girls. Bicklewood Goodwill Hunting "Hunter" is a puppy from that litter that we are currently showing. A recent critique from Norwegian judge Borge Espeland at the GRCV Championship Show October 13, 2013 was pleasing: "6 months old. Lovely type. Excellent masculine head. Lovely proportions. Strong neck with good raise. Nice body for his age. Strong level topline. Excellent mover. Good coat for his age".
Snowy is a very pale cream girl with loads of coat, dark eyes and great attitude to life and just loves people like her Mum. Snowy's pedigree can be seen under that Section on the main index and photos under Gallery. Her hips and elbow scores came back with "perfect" scores of 0/0 for both hips and elbows. She has a clear heart test result and normal eyes and so we are excited at the prospect of a beautiful litter of puppies. The puppy questionnaire should be completed if you are interested in discussing buying a puppy from this litter. Snowy had true Golden characteristics both in terms of conformation and temperament and has been placed in all championship shows she has taken part in. Her puppies would make wonderful family pets but also be suitable for the show ring, obedience, agility or tracking.
We can discuss the breed and its needs and the way we support the families after the puppies leave our care. When the puppies are up on their feet we ask that you visit us regularly so you can share in the early days of the puppies' lives. We provide a 60+ page Bicklewood manual on CD and hard copy which includes purchase documentation, vaccination and general care information, photographs of the growing puppies together with feeding and training guidelines.
The puppies spend the first five weeks in the whelping box in our kitchen and family room. We enlarge this area to fill the space so puppies can become desensitised to household noises such as vacuum cleaners, television, radio and front door bells. They then live outside in the puppy "Hilton" until they go to their new families. View "Our Puppies" on the website to see photos of these two areas.
Enquiries regarding puppies for caring homes for pet, show, obedience or tracking are welcome on (03)98987192, 0411462730 or via email on wejohnson41@optusnet.com.au. If you are interested in buying a puppy, would you please complete the Puppy Questionnaire under Puppy Enquiries.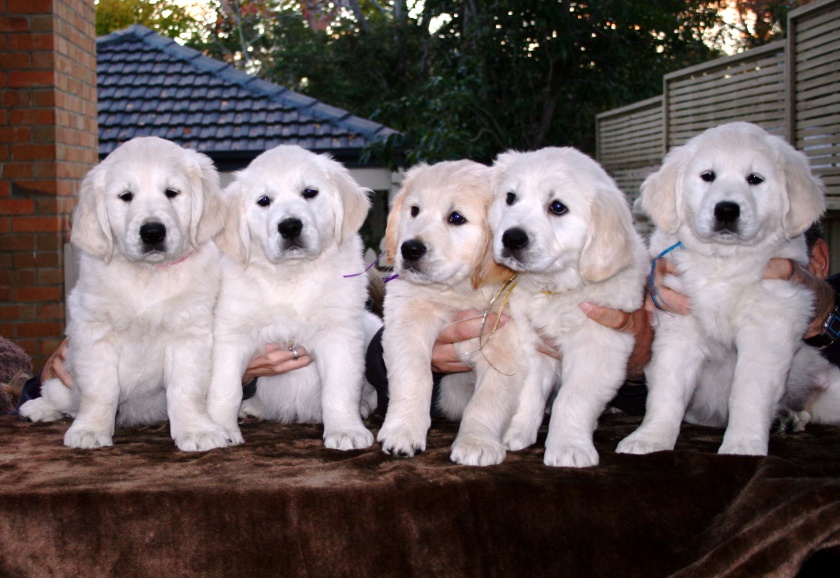 Bicklewood puppies at eight weeks.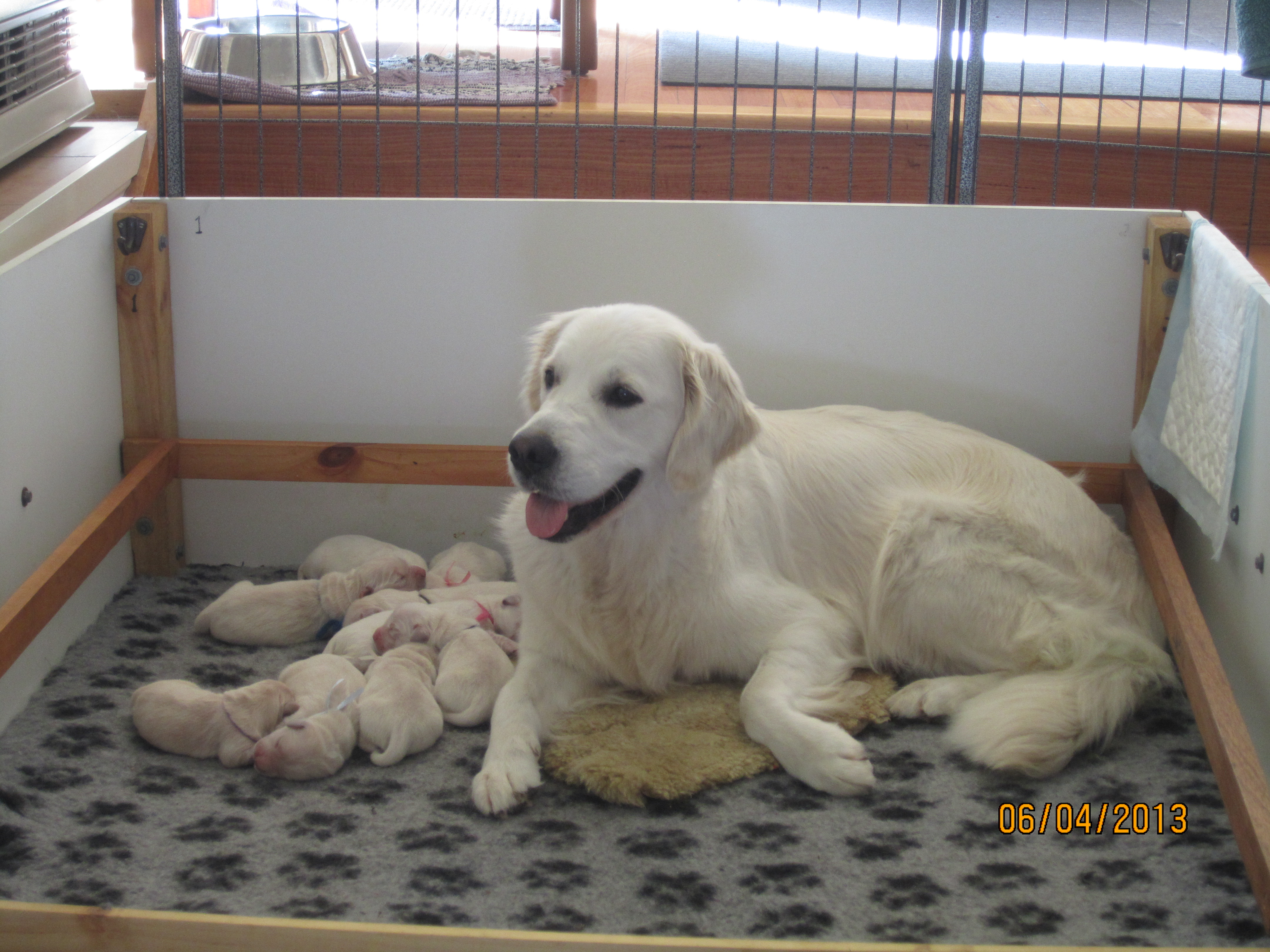 Snowy with her puppies in April, 2013.