Wendy and Ian Johnson, Mont Albert North, Victoria
Email: wejohnson41@optusnet.com.au
Mobile 0411 462 730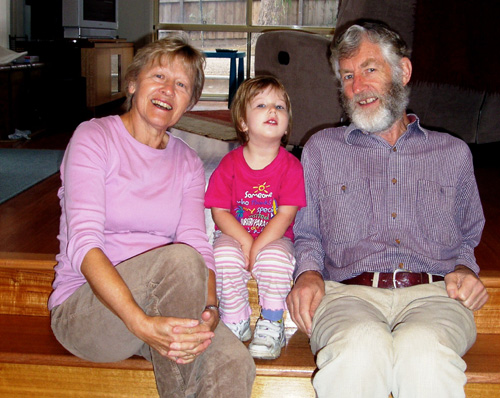 Our names are Wendy and Ian Johnson and we have been dog lovers forever. We could never be happy without dogs in our lives and breeding them has added a special pleasure and interest for us. We firstly whelped litters of Beagles from the late 1970's and in more recent years Golden Retrievers. Our membership of the Victorian Canine Association started in 1979 but it was not until 2005 that I served on the Golden Retriever Club of Victoria Committee and more recently on the Management Committee of Dogs Victoria. Rather unexpectedly I have gone on to enjoy showing and in October 2019, our homebred boy, Hunter achieved his Grand Champion status. I pinch myself to know he is now known as Australian Grand Champion Bicklewood Goodwill Hunting.
As a small kennel in the eastern suburbs of Melbourne, we selectively breed Golden Retrievers who will firstly become loved family pets but who are equally suited to the show ring and/or obedience, retrieving, agility and tracking activities. We have our daughter Tanya to thank for our introduction to this special breed; she bought her first beautiful Golden Retriever, Gypsy in 1996. We find their affectionate, willing and comical behaviour so endearing.
We joined the Golden Retriever Club of Victoria in 2004 and Wendy became a member of committee in 2006 and has served as Vice President and Assistant Secretary. She especially enjoyed being involved in the planning of the GR National show in October 2014.
Training puppies from an early age has a major influence on the adult dog and starts from day one. Puppy training strategies directed at helping achieve well balanced dogs were a major focus of a three day training course Wendy undertook with vet and animal behaviourist, Dr Ian Dunbar in 2012 and have had a major influence on the way be bring up our puppies.
In addition to Hunter (3/4/13) and Shimmer (21/5/16), we have owned two beautiful Golden Retriever bitches, Keesha (Beaucroft Undercover Gal, (9/10/2003) and Annie (Ch Fernfall Annabella 11/7/2004). Click on their tabs to see photos and pedigrees. They were all shown in the conformation ring with Annie almost gaining her title at 14 months before she had her first litter. We thank Jill and Wayne Pearson and Jane Fall so sincerely for trusting us to take care of one of their puppies, as well as the breed in general. You will never know how much this decision has meant to us and we will be forever grateful.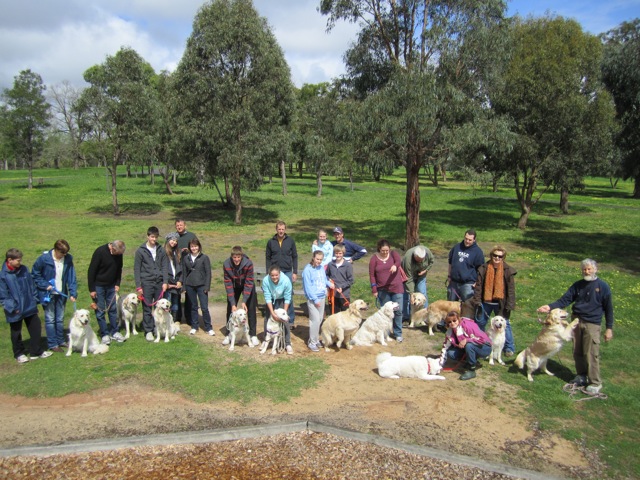 Bicklewood Fun Day with Annie's puppies October, 2010