Bicklewood Philosophy
If you have arrived at this page then you probably love Golden Retrievers. In addition to providing some background information about our family and photos of our Goldens, we have included some educational material and some links which we hope will be both interesting and informative.
The best way to see our puppies and dogs is by going to the BICKLEWOOD You Tube channel where we have uploaded 20+ videos.
Our current dogs are Hunter, Grand Ch Bicklewood Goodwill Hunting (obtained Grand Champion status at the end of 2019) and Shimmer, Ch Ilemaurice Chimerique, his niece. Hunter is at STUD to approved bitches and has show success under both local and International judges; there is a photo and video of him under that tab and photos of Shimmer and a video under the Shimmer tab. You can also see Hunter and Shimmer under the Bicklewood Facebook page and also under Wendy Elizabeth Johnson's Facebook page.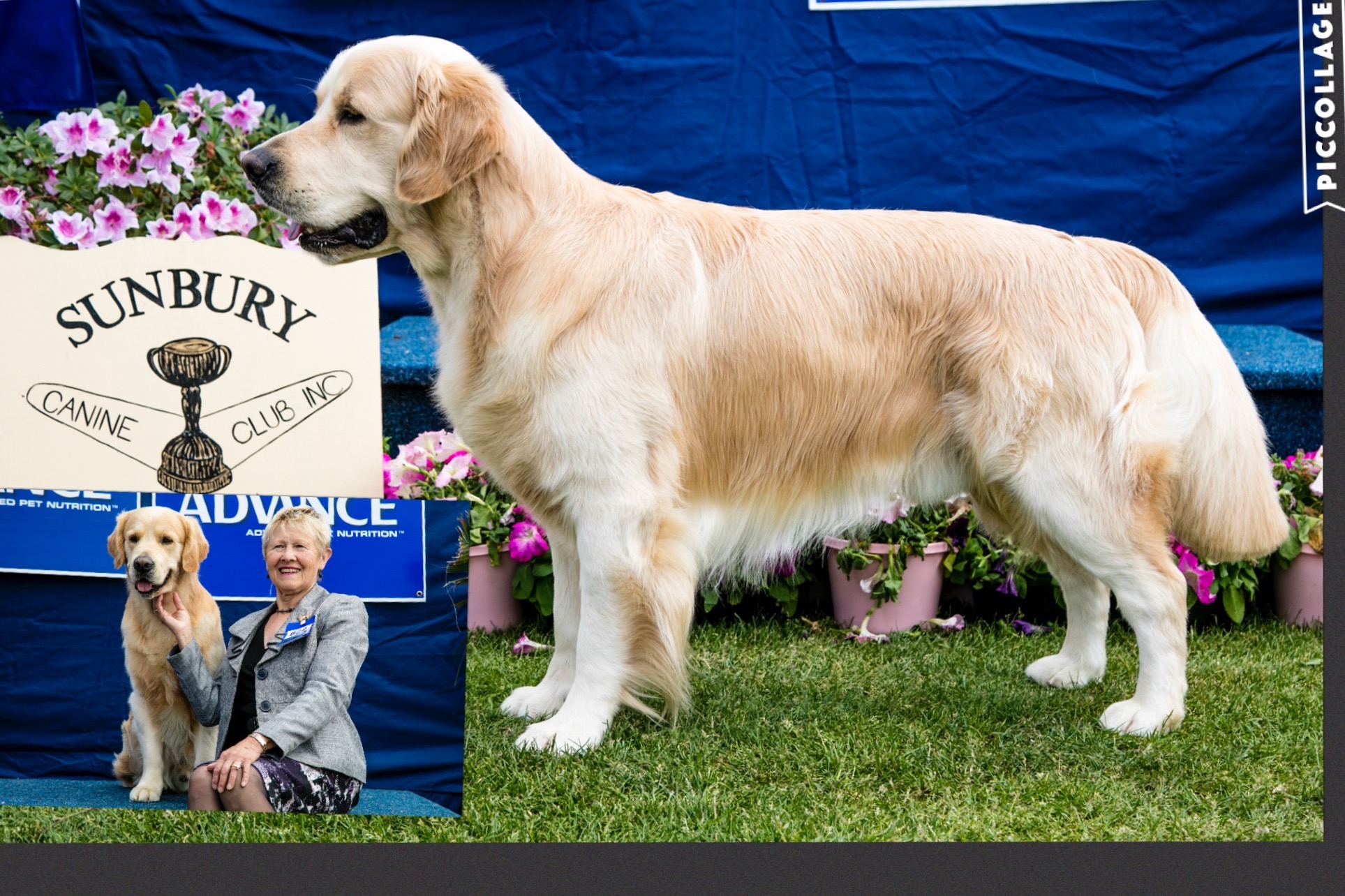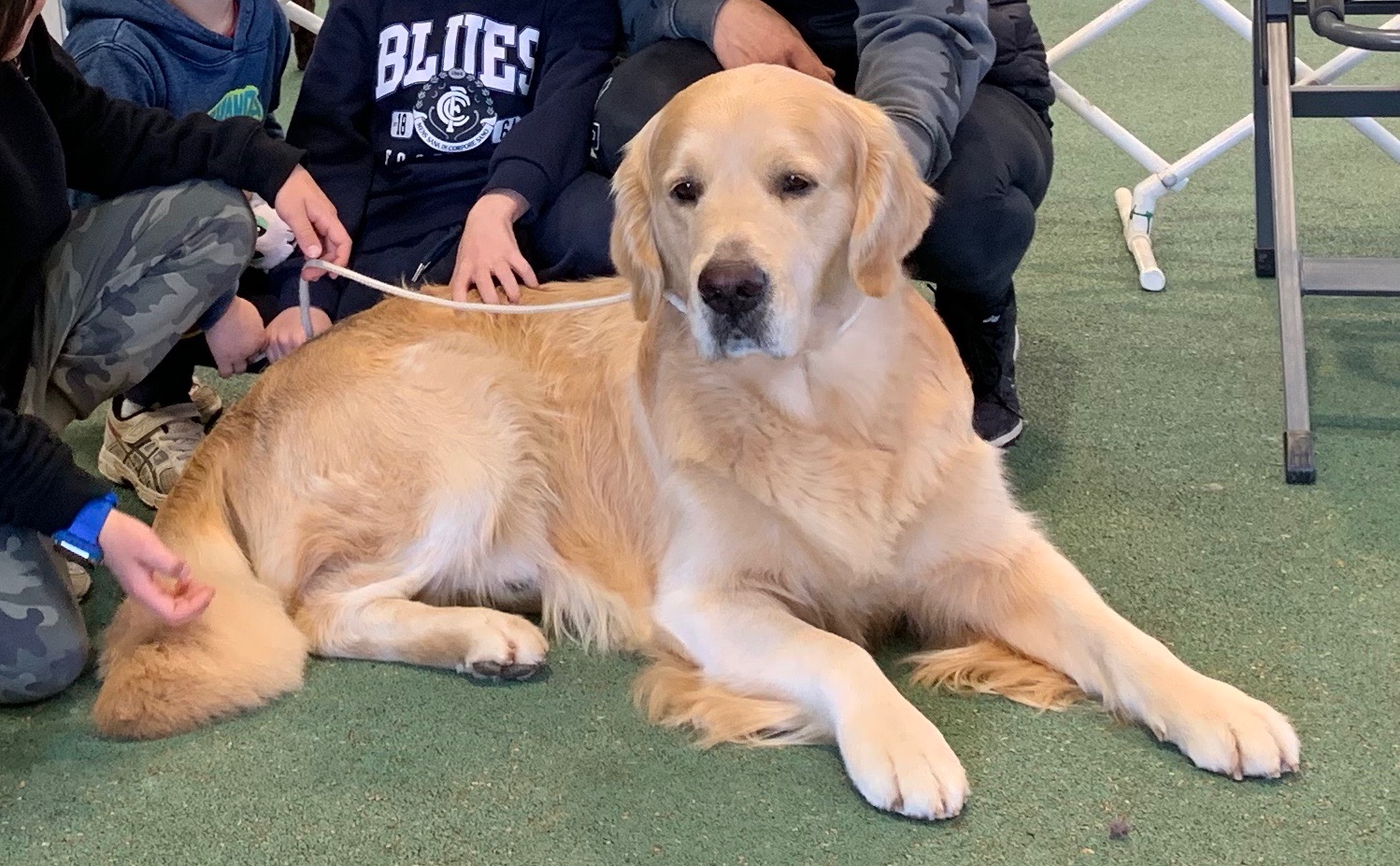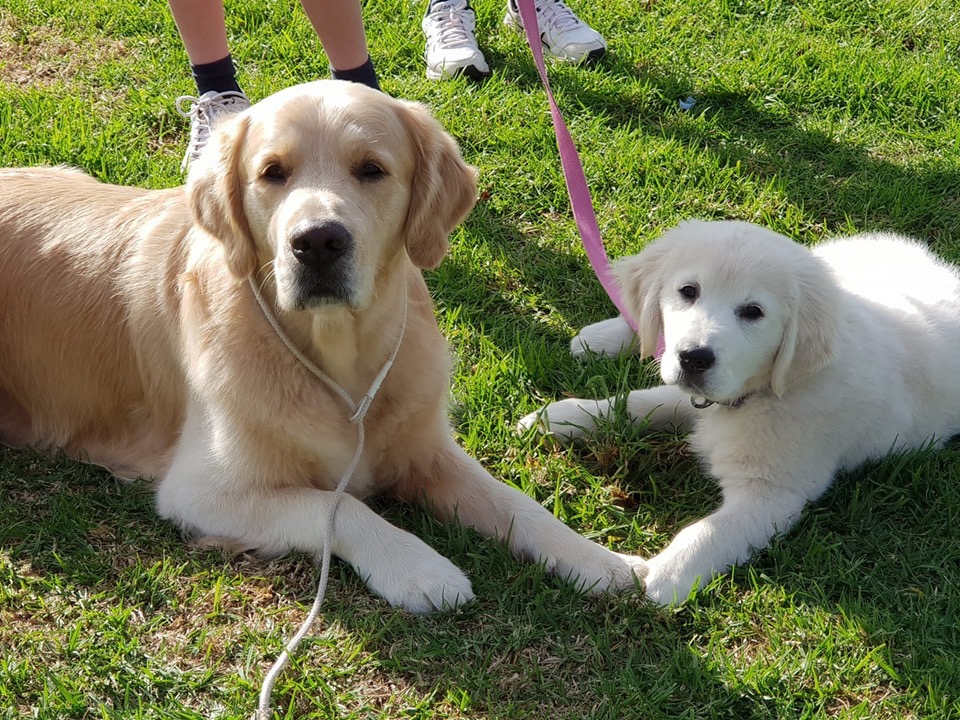 This is a photo of Shimmer, Ilemaurice Chimerique, above where she was Bitch Challenge, Best of Breed and Runner up in Group under Miss Jan Seary (NSW) achieving her Australian Champion status just before her second birthday.
This is a photo of Snowy, Bicklewood Wine N Roses, above - Hunter's mother.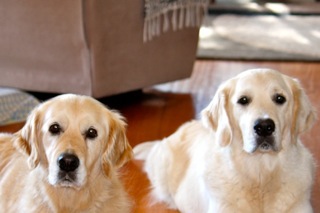 The photo above is of Annie, left and daughter Dallas taken in January 2012. Annie and Dallas can be seen with their puppies in the videos along with Snowy who had her last litter in 2014.
Annie was our foundation bitch and our special thanks go to Jane Fall for entrusting us with Annie. Annie's pedigree and list of show wins can be found on her own pages "Annie" and more photos of her under "Gallery". Details and more photos of Dallas and Snowy can be found under Progeny and Pedigrees. The You Tube video below shows Dallas' puppy Holly playing in our garden. Bicklewood Wine N Roses, Snowy will have her second litter in 2014. A home visit can be arranged if you are interested in one of these puppies.
We place great emphasis on health, temperament and breed characteristics; with hip dysplasia being a health issue in large breed dogs we strive for low hip scores. The average total hip scores for Annie's puppies is 6 and elbows 0/0. All puppies tested have had clear heart and clear eyes exams.
We plan a litter for Snowy mid 2014. A photo of Snowy can be seen in Gallery and her Pedigree in that section showing her hips and elbows to both be 0/0. If you are interested in one of her puppies, please complete the puppy questionnaire. Because we don't want casual enquiries, after you have sent the questionnaire would you please telephone us to discuss your interest.
If you would like to see how we bring up our puppies, there are five videos of Annie's puppies filmed at four, six and seven weeks taken in September, 2009, the 2011 litter at 6 weeks old and Dallas' Nov 2011 litter at 7 weeks. The link is at the bottom centre of the page. These videos will give you an understanding of our outside puppy areas and feeding strategies where puppies start to learn to respond to commands. We thank Yvonne for making these videos and selecting such lovely music. You can also see her dog Caden, one of Annie's puppies from this litter starting to learn basic commands.
Photos of Annie and her puppies in 2008. Double click on the smaller photos to see movies.
Photos of Annie and her puppies in August 2009. Double click on the smaller photos to see movies.
Below is a photo of Luca, Bicklewood Ring of Kerry from Annie's 2011 litter. He is 10 weeks old in this photo. There is a movie of the litter showing their development from the first week until they are 8 weeks old in the "Our Puppies" section of the website.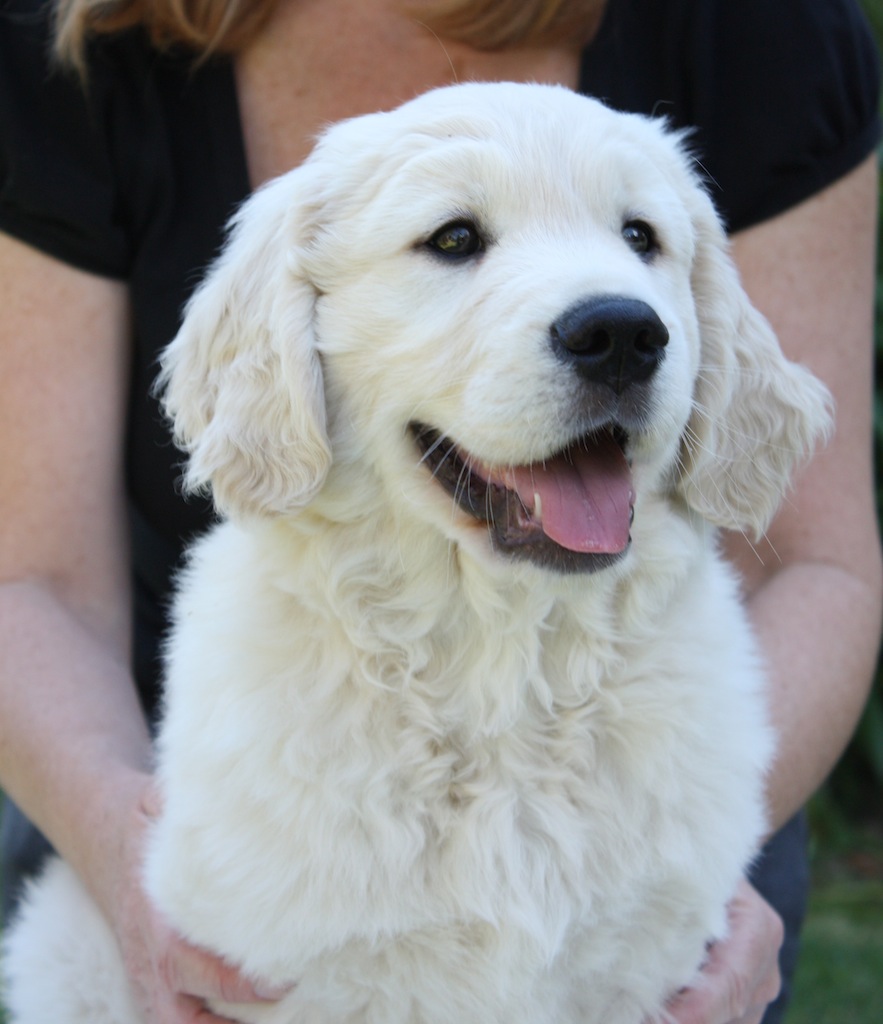 "For me, a house becomes a home when you add a set of four legs, a happy tail, and that indescribable measure of love that we call a dog" ~ Roger Caras.
Wendy and Ian Johnson, Mont Albert North, Victoria
Mobile: 0411462730
Email: wejohnson41@optusnet.com.au